News
【Event Report】WORLD PEACE CAMPAIGN AWARDS 2019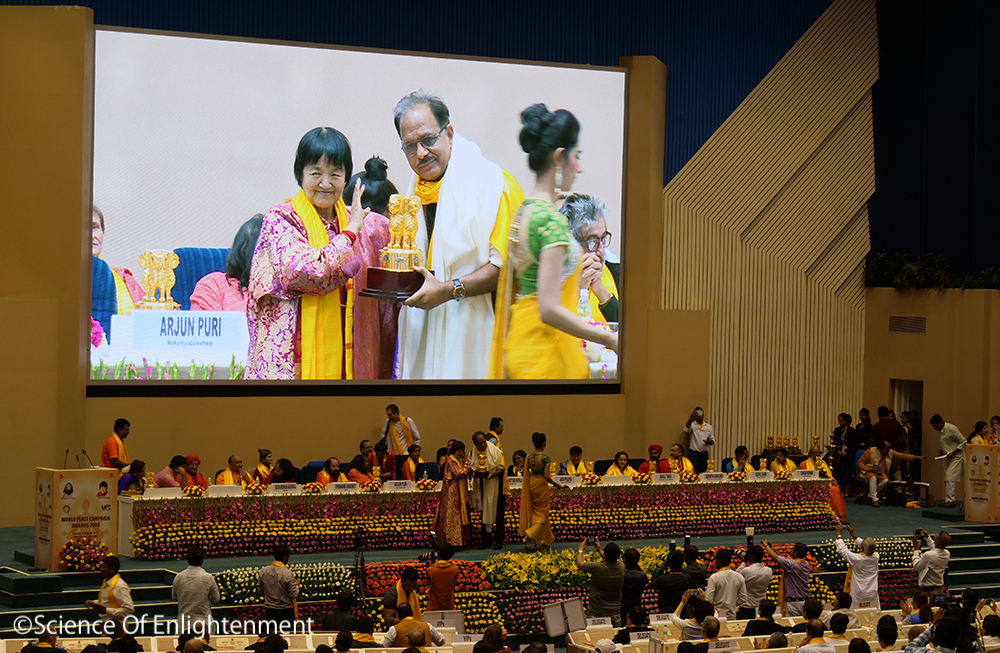 New Delhi, India – On 2019 August 4th, Yogmata Keiko Aikawa representing Yogmata Foundation(India) co-hosted the first awarding ceremony of World Peace Campaign Award with Pilot Babaji, the representative of Mahayog Foundation.
World Peace Campaign was initially started by Pilot Babaji at the request of late Indira Gandhi, India's first female prime minister. It was then carried on jointly by Pilot Babaji and Yogmata Keiko Aikawa to date.
Awarding of the peace prize this time is praised for its value widely, for it will greatly help promote and encourage the continuous peace-making effort of earnest activists as well as overall peace making activities transcending ideologies, religions and fields of activities.
The ceremony proceeded successfully with full cooperation from the Indian Government at the governmental conference facility, Bhigwan bayan with a number of notable politicians, business people, media, celebrities as well as locally stationing Japanese business people and their families also attending.
Yogmata Keiko Aikawa, a saint who attained the ultimate stage of yoga and meditation "Samadhi" gathers utmost reverence in India has hosted this ceremony as completion of her lifelong  peace-making efforts. It also created a valuable opportunity to strengthen the friendship between India and Japan after her United Nations related activities.