Recent Actives
Deepening India - Japan Friendship, Yogmata has founded a special peace prize in India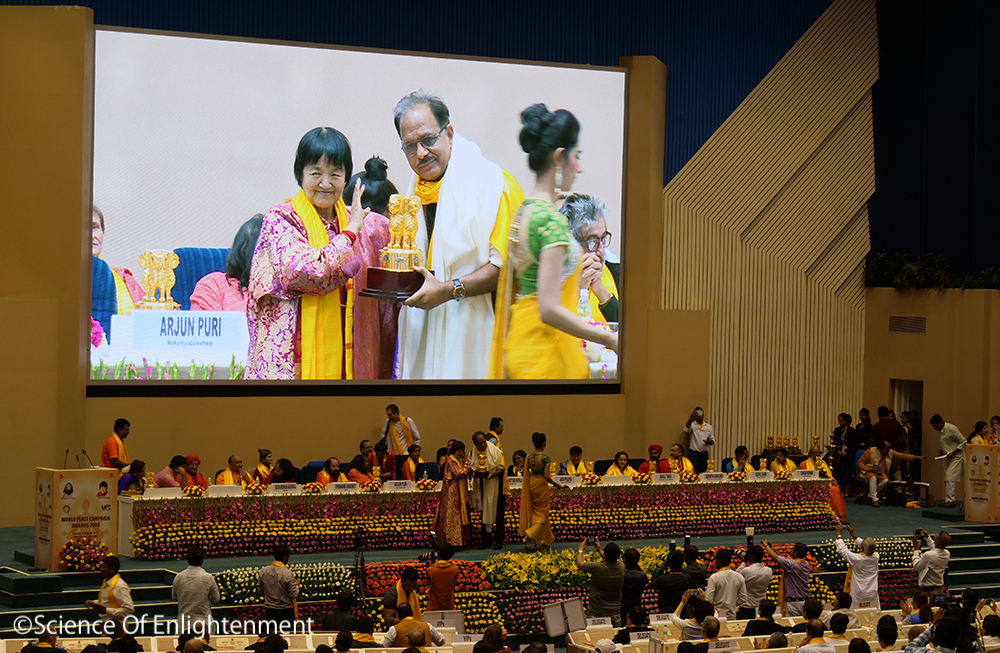 Yogmata Keiko Aikawa representing Mahayog Foundation, alongside with the co-representative Pilot Babaji, held the first World Peace Campaign Award ceremony on 2019, Aug 4th in New Delhi, India.
The World Peace Campaign was originally started by Pilot Babaji due to a request from the late Indira Gandhi, the first female prime minister of India, and has been carried on to this day by Pilot Babaji and Yogmata Keiko Aikawa.
Awarding of the Peace Prize this time was intended to promote and encourage those who had been steadily continuing the peace making efforts and is regarded as a substantial step for promoting all peace making efforts surpassing boundaries of ideologies, religions and fields of activities.
The ceremony itself was quite splendid, with full cooperation from Indian Government, gathering notable people from politics, business, media and celebrities as well as Japanese business people in India. 
Yogmata gathers much reverence in India today for her achievement of the ultimate stage in Yoga called "Samadhi", thus  her holding the ceremony this time was a commemoration of her entire peace-making activities to date and a opportunity to promote world peace yet again after her various activities at United Nations as well as further deepening the friendship between India and Japan. 
9/16 The World Peace Campaign comes to Tokyo!
On Sept 16th (Mon/Holiday), There will be another of Yogmata's cerebration gathering for world peace in Tokyo.
"Cerebration of Peace with Himalayan Saints 2019" will be held to fulfill ourselves with love and peace, and the world will then be fulfilled with love and peace.